Versatility never looked this good.
Built to work smarter and look better doing it, the all-new STARIA Van features futuristic exterior styling, a roomy interior and a flexible, easy-to-load cargo space.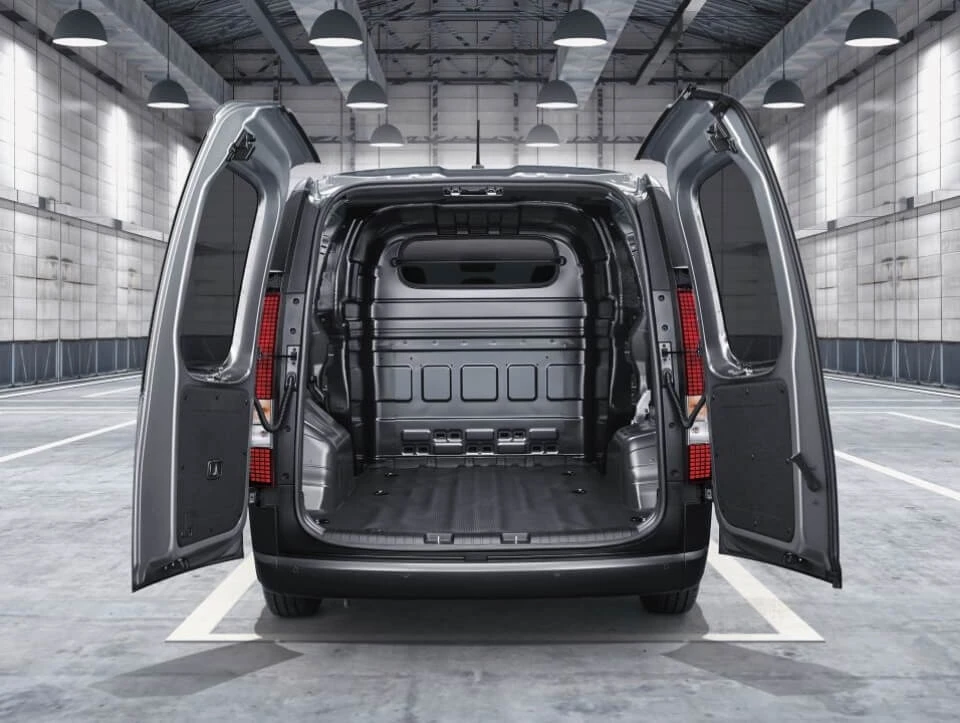 Almost 5000 litres of cargo space.
Offering 4,935 litres of luggage space, the 2 and 3-seater versions give you maximum hauling capacity – the cargo space dimensions let you carry three Euro pallets.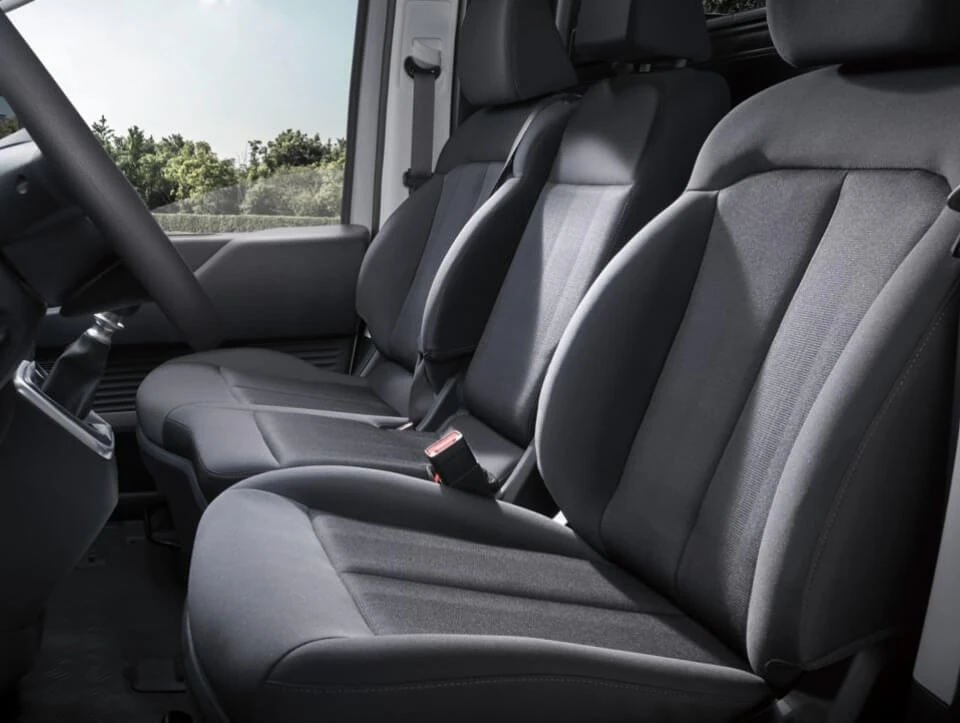 High comfort cabin.
Designed to deliver a feeling of space and comfort, the driver and passenger seats in the first-row are one of the many features that create more quality time on the road.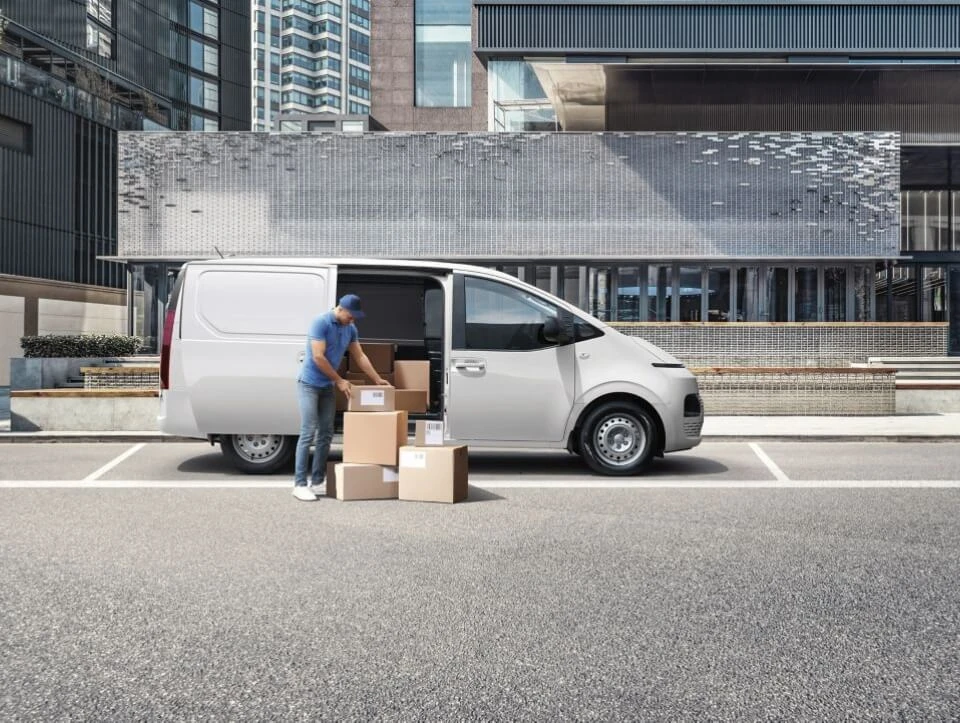 Designed to stand out.
Featuring an eye-catching design that evokes the streamlined form of a spaceship, STARIA's sleek exterior is defined by a single stroke running from front to rear.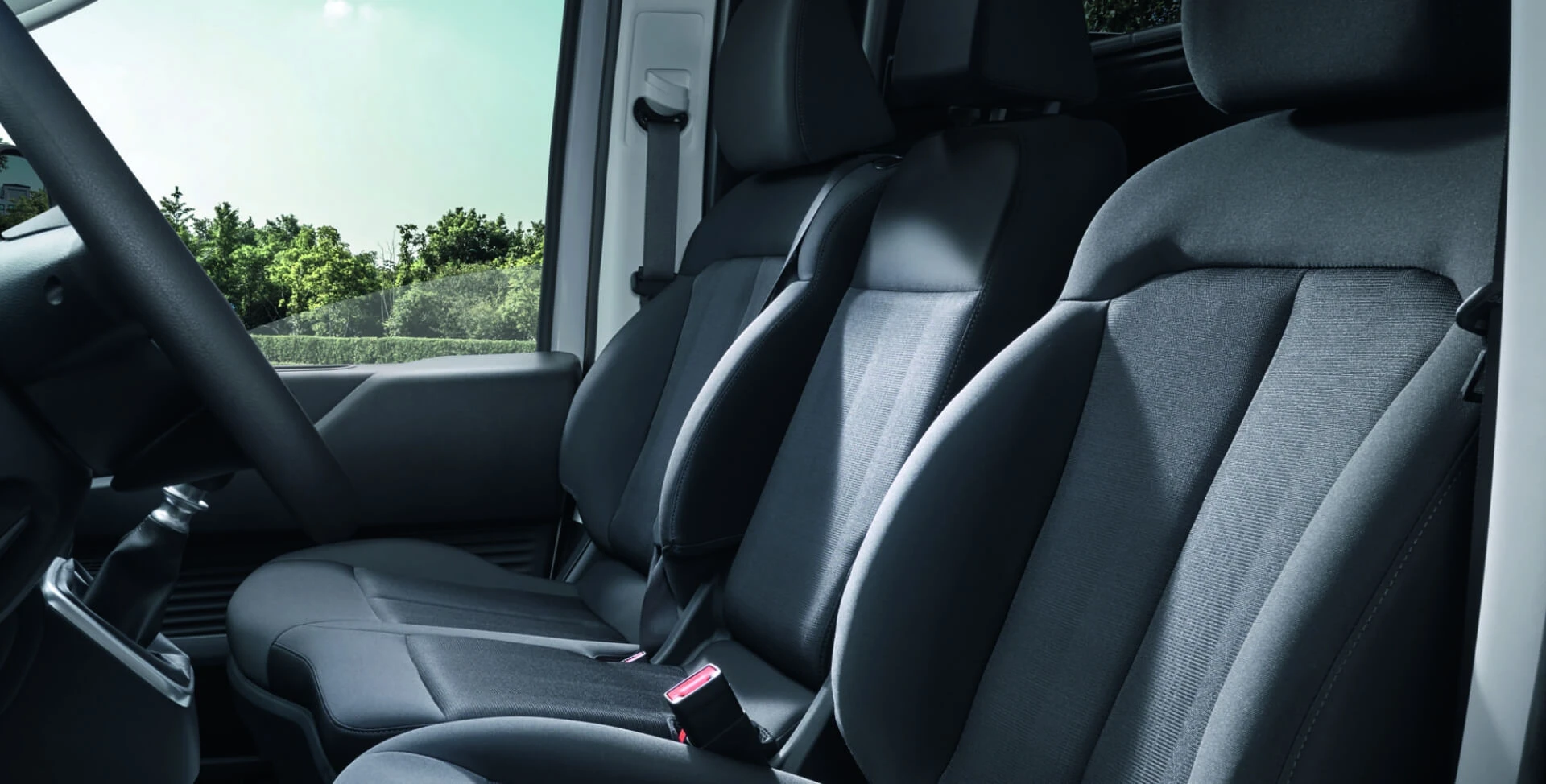 State-of-the-art safety features.
More safety and less stress with the best in class selection of safety features.
Twin swing doors.
Easy in. Easy out. Optional twin swing doors make loading and unloading much easier and hassle free.
Newly improved diesel powertrain.
Equipped with the newly improved 2.2-litre VGT engine diesel engine and a choice of six-speed manual or eight-speed automatic transmission.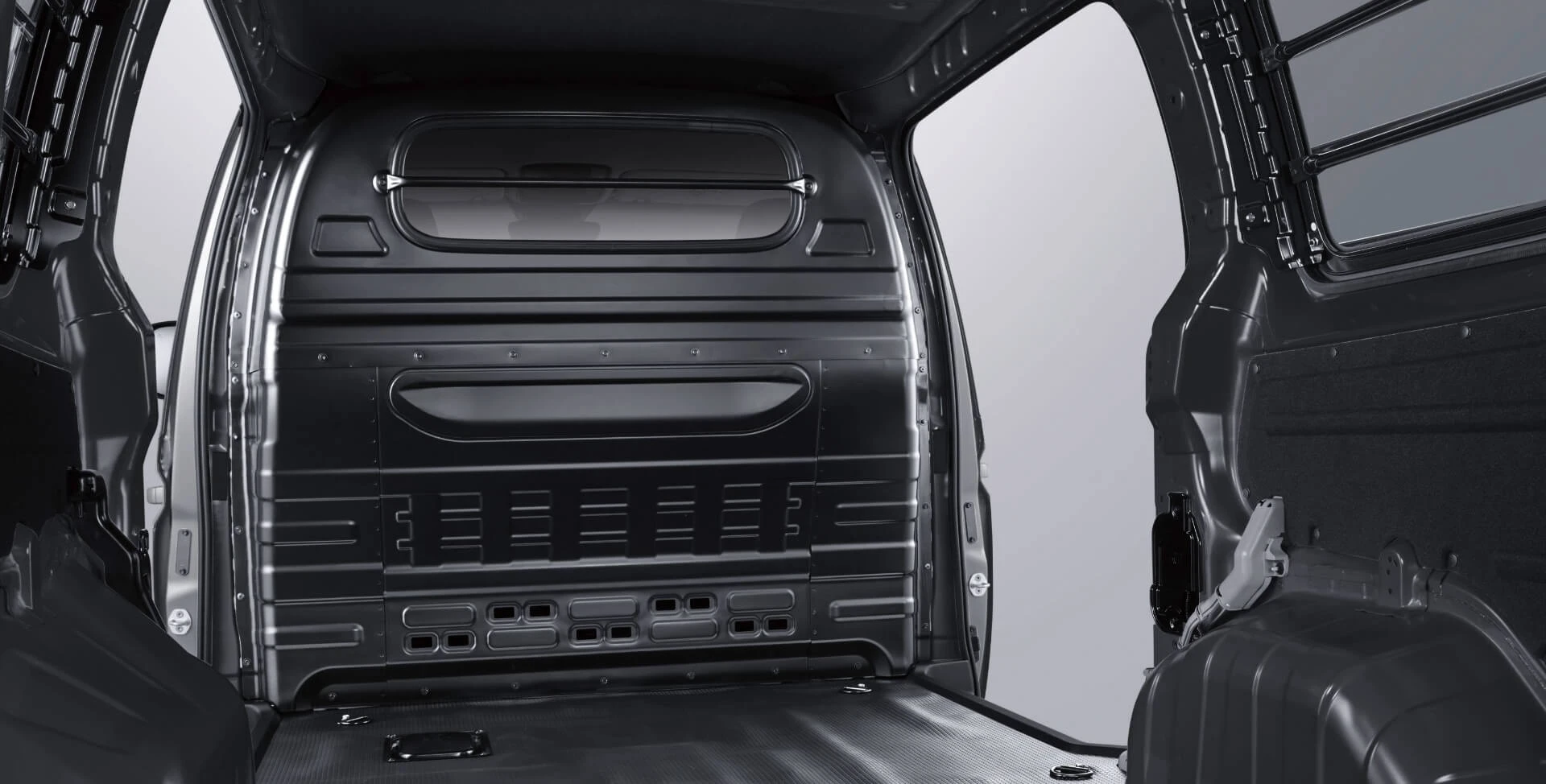 5-Year Warranty.
Like every Hyundai, the all-new STARIA is built to the highest possible quality standards. And we back that quality up with a 5-Year, 160,000km warranty so you can enjoy the things you love in life, without having to worry about your car. Enjoy the extra peace of mind that one of the industry's best warranties gives you – standard.
Future-proof engine technology.
All newly registered Hyundai STARIA engines in Europe meet the Euro 6d emission standards.
1 The images shown are for illustrative purposes only. The van available in the Irish market is the 3-seater version only. Please contact your local Hyundai dealer for more information.
2 The Hyundai warranties apply only to Hyundai vehicles that have been originally sold by an authorized Hyundai dealer to an end-customer, as set out in the terms and conditions of the warranty booklet. Local terms and conditions apply. Please contact your official Hyundai dealer for further information.